HulloMail, Thumbtel's flagship app, is now available in Australia.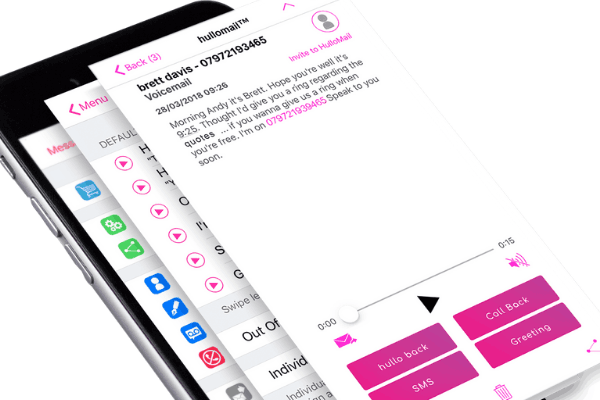 Never call your voicemail again. HulloMail shows all of your missed calls and messages in one handy app. It automatically transcribes each voicemail so you can read them, reply, call back or even delete them.
There's nothing more frustrating than dialling your voicemail, waiting through several options and then hearing an unwanted or nuisance caller. HulloMail takes care of this for you too; you can even block callers from leaving you messages in future.
Start a free trial today to enjoy the following:
All of your missed calls and voicemails in a handy app
Read your voicemail messages
Share messages with colleagues, friends and family
Reply to voicemails with a text or call
Receive messages to your email inbox – handy if your phone is off, has no signal or you're in a meeting
Create and set out of office greetings
Record personalised greetings for your most important contacts
Block unwanted callers
Give it a try today, your first month is free!