We recently asked for Hullomail customers to review the service. We received some great responses and heard from some of you who have been with us since the beginning back in 2010!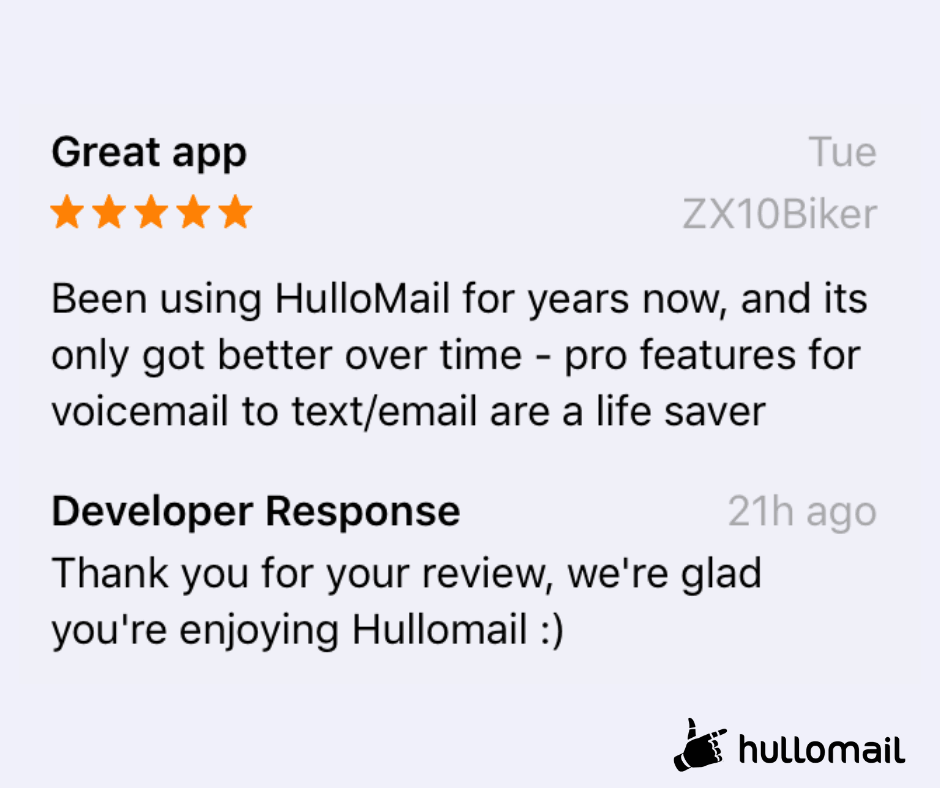 Grant Hibbert of HT Technology has been using Hullomail for several years so we asked him what his thoughts were…
Do you use Hullomail more for work or personal use?

Both
What type of business do you work for?

I work for a Contract IT Support Company called HT Technology

How does Hullomail help your business/how you do your job?
Being able to quickly manage voicemails, easily forward calls that I may have missed to other staff members to deal with via the Share to Email.
What did you use before Hullomail?

Standard EE Mobile voicemail (visual voicemail wasn't available on the EE/Orange network) 
How did that work for you?
It didn't – voicemails weren't stored, I couldn't easily navigate or go back to previously saved voicemails without having to listen to every other saved voicemail.
What is the best feature of Hullomail? 
Text transcription – both in the app/message preview, and the option to email the text version.
How did you first hear about Hullomail?
Through searching the App store for an equivalent to visual voicemail (have been using it since 2010)
If like Grant, you'd like to be able to read your voicemails, share them with colleagues or just keep them for later, then give HulloMail a try from just 79p a month. You can find it for iPhone here and Android here or contactus@thumbtel.com if you have any questions.