Another Number enables you to conveniently read your business text messages and voicemails all in one place. Now we're making it even easier to reply to your messages, by suggesting three different responses.
Once you've selected a response, you can send it straight away, or edit your reply.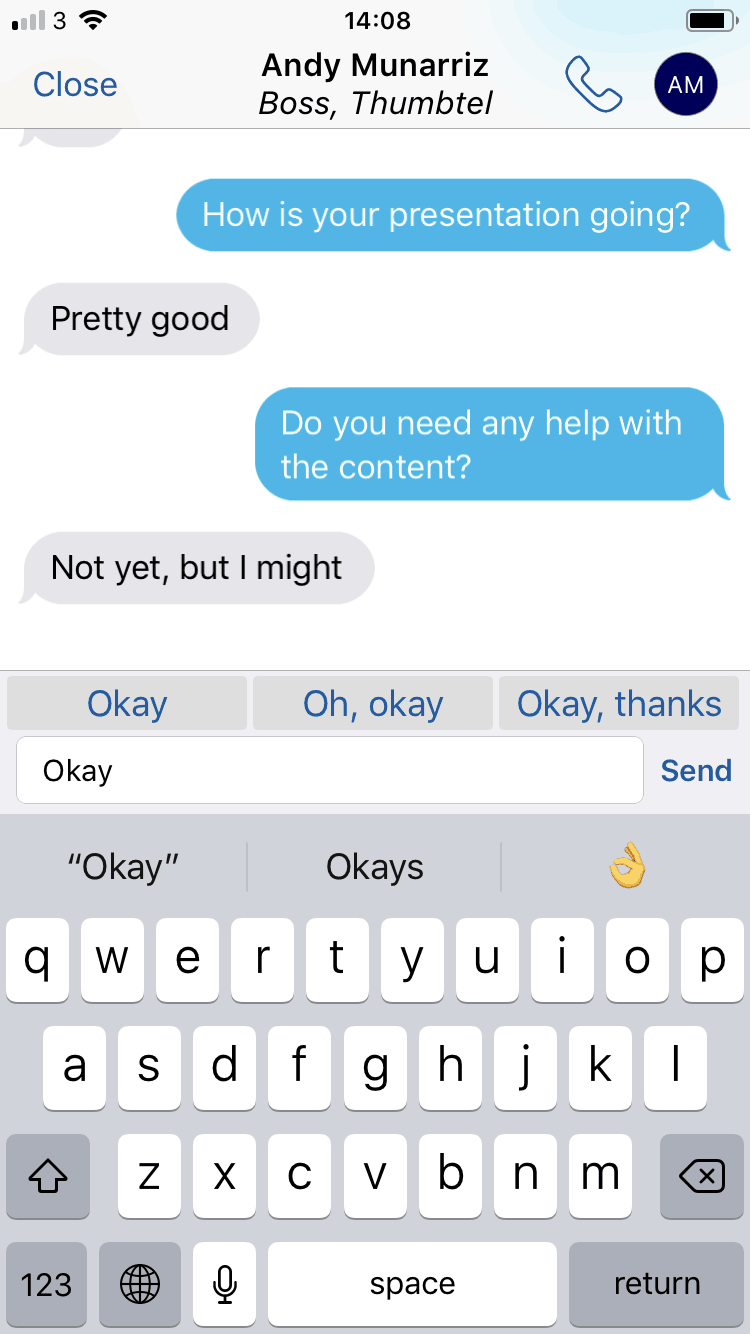 It's as simple as that! In time, it will even learn if you're an 'Okay', Great', 'Yay!' or even a '😎' kind of replier, and base future suggestions on your own style.
This feature will become available on iPhone today and Android shortly. As usual, if you have any feedback or suggestions on how we can improve Another Number further, please contactus@thumbtel.com